The Blazer Foundation was established by Cedric W. Blazer in 1986. Originally called the CWB Foundation, its focus continues to be to improve the lives of individuals with mental or physical disabilities living in Winnebago County and adjoining counties of northern Illinois. The Foundation supports local initiatives in research and development, as well as programs designed to directly support those individuals with disabilities.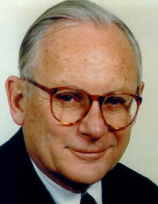 Through an application process (see How to Apply), the Board of Directors reviews all grant requests. Agencies should request funding for programs or special needs that address the Foundation's mission.
*Due to the coronavirus, our May meeting has been cancelled.  All grant applications that were to be reviewed at the March meeting will now be reviewed at the May meeting.  Thank you for your patience.  The deadline to have your grant application reviewed at the next Board meeting is May 5, 2020.  Please submit your requests via an email or the website.
Read more about the history and mission »
Programs The Foundation Supports

Examples of agencies that have received Foundation funding in the last few years include:
Barbara Olson Center of Hope, Discovery Center Museum, Fish-abled Foundation, Gigi's Playhouse—Rockford, Goldie Floberg Center, Lifescape Community Services, Milestone, RAMP, Rockford Park District Therapeutic Recreation Programs, Special Olympics and the University of Illinois College of Medicine at Rockford.
(This is not a complete list, nor is it meant to exclude other agencies that have received funding from the Foundation.)
Photos used by permission: Milestone, Inc.; RAMP; Rockford Park District